The punch clock records you export may be imported by the Human Resources system of your choice. Most systems that allow importing new punch clock records can also import them from Involves Stage.
To do that follow:
Menu > Employees > Working days > Clock-ins and outs
Search the name of the employees using the necessary filters;
Select the start and end dates;
Click on Options, on the left bottom corner of the screen;
Click on Export Integration;
On the pop-up window Would you like to check the selected records as exported?, chose Yes or No;
The TXT file will be downloaded immediately after.
The TXT file will contain the punch clock information on the following format: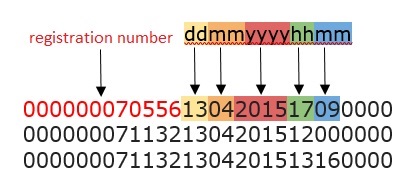 Information is displayed as follows:
The 12 first digits indicate the Registration Number from the adding Employeesscreen.
If that number is less than 12 digits, the system will autocomplete the rest with zeros to the left;
If the number has more than 12 digits, only the first 12 will be visible;
The following 12 digits correspond to date and time;
The four remaining digits are always completed with zeros.
Every time an employee clocks in or out, another line is added with that information.
Note
You may find errors on the employee registration number on the TXT file. See the image below.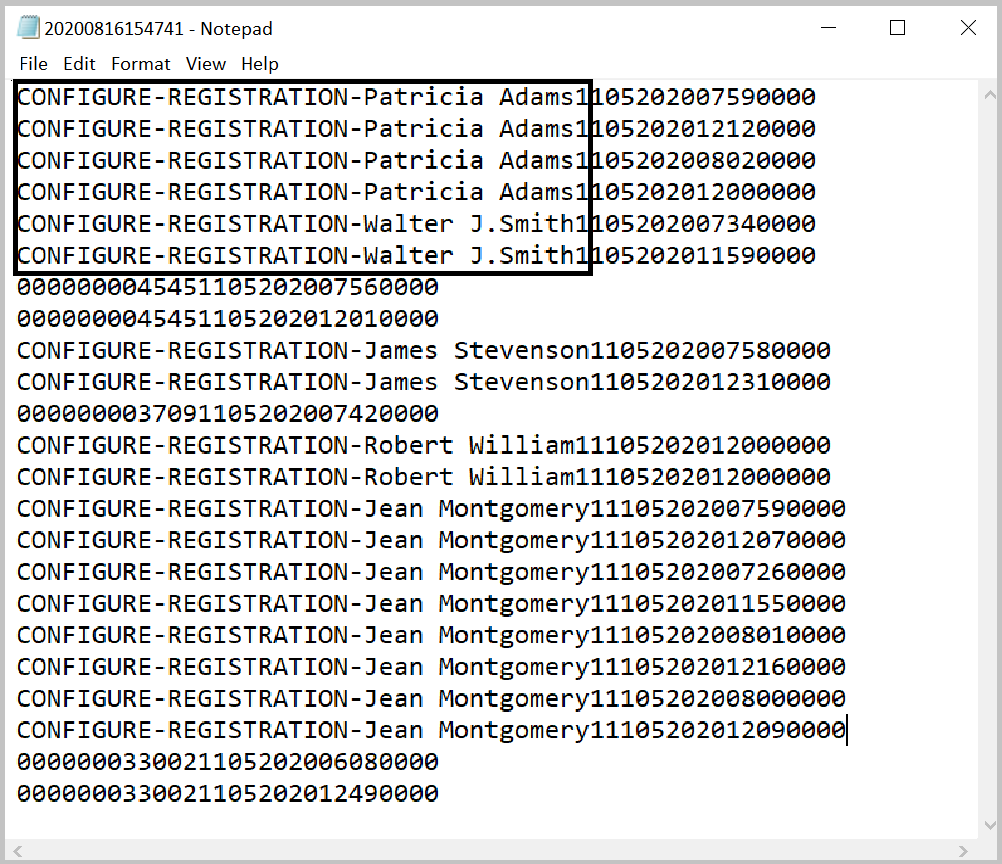 The solution for that is to manually edit the registration on the Additional data tab on employee registration.
AFD FORMAT
Involves Stage also imports punch clock data in the AFD (data source file) format. In order to do that you must include the Social Security Tax number on the employee registration screen on the Additional data tab.
After that, all you need to do is contact the Involves Stage Support team requesting the file for export including, if necessary:
Corporate Taxpayer's Registry
Legal Business Name
CEI (Social Security Exclusive Registration) of the employer, if needed