Involves Stage is a retail execution tool that helps your company gather points of sale data, create and schedule itineraries and communicate with, and monitor the field team more easily. The system also generates reports and cross-check information that is critical to devise strategies to guide your company's decision-making process.
Understand its features and resources:
Organizational climate tracking
Goal tracking
Automatic task scheduling
Audit of virtual stocks and out-of-stocks
Comparison between planned vs executed itineraries
Proof of visit via GPS and storefront photos
Communication with field team via chat
Graphical analysis and reports
Monitoring of working hours with mobile check-in and check-out
Dashboard with real-time KPIs
Alerts for the commercial area and other decision makers
Real-time team location
Centralized monitoring
Dynamic forms for data collection on the field
Planogram and manuals on mobile devices
Instant photo report
Mapping of itineraries
Timeline
Involves Stage is available on two platforms: The Web - used by the back office team and accessed from a browser - is where you can manage your company's operation, generate reports and specify initial settings; and the App - used by the field team and accessed via application installed on the employee's smartphone or tablet - which stores information about the team's itineraries, activities and tasks.
INVOLVES STAGE WEB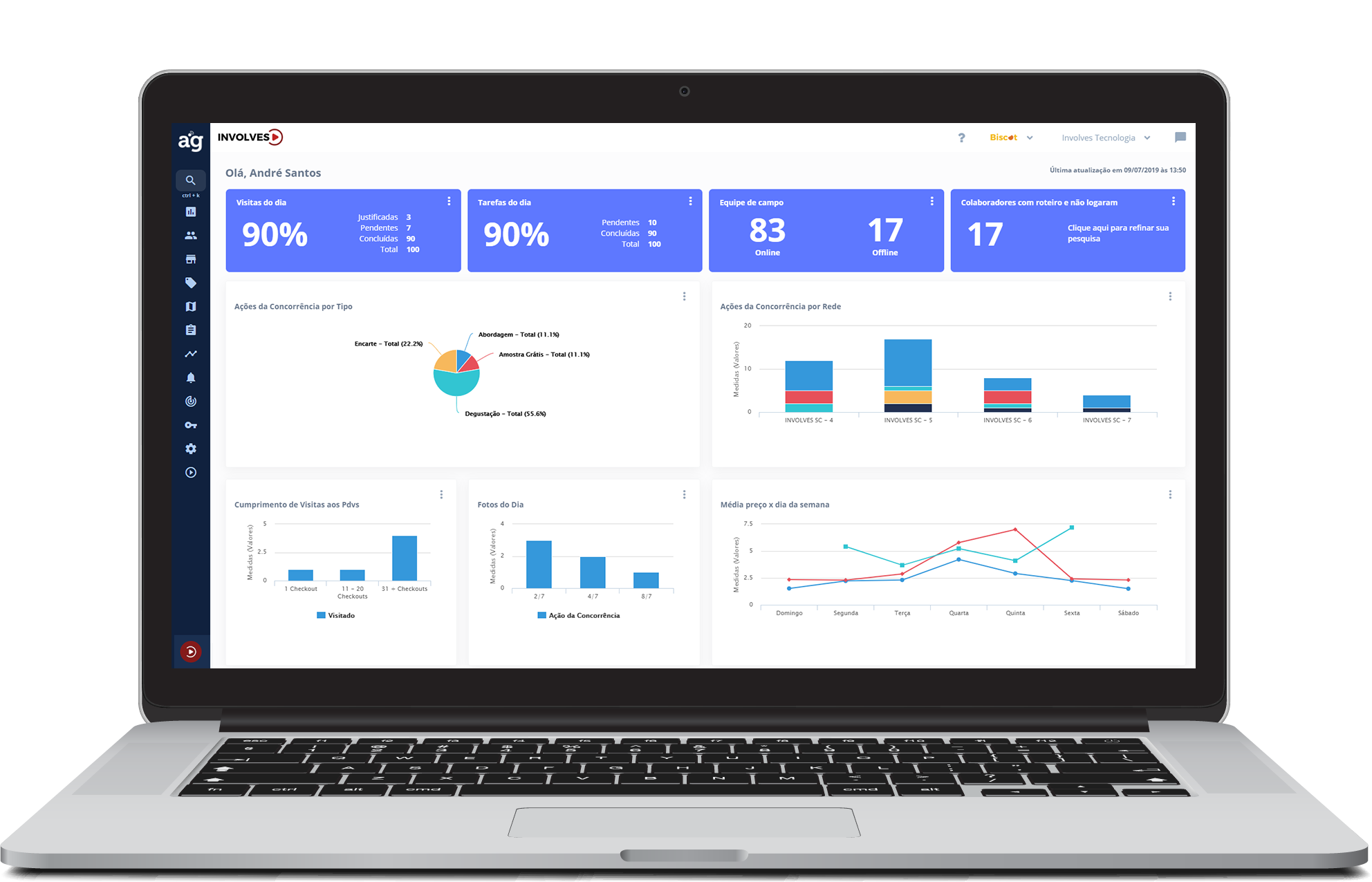 Involves Stage Web is the system's online interface which can be accessed by all users. However, the back office team will use it directly to manage the field team and the information collected by them. And it is precisely through this interface that you can create itineraries, survey forms, analyze data and reports, and manage the team's location.
INVOLVES STAGE APP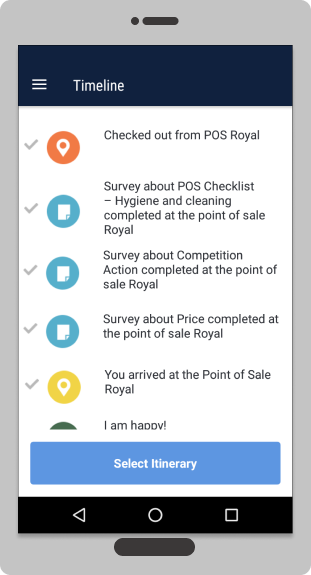 Involves Stage App is the system's mobile interface, the application used by field teams to send information back to the company. It is also the main communication tool between external employees and the back office team: Information is stored in the cloud and all the activities can be carried out offline. Itineraries are updated in real time, it has an integrated chat tool, and a punch clock feature, so working hours are accurately tracked and overtime correctly paid.