👉 The development of the Involves Stage iOS application was discontinued on August 26, 2020. The App continues to be available with current resources, but it won't receive any additional updates.
The field employee operates Involves Stage on the app version of their mobile devices. After Installing and logging in with your username and password you will be given access to the basic functionalities needed to perform your tasks. Check each one out:
Besides these functionalities, check out the structure of the app:
TIMELINE
The Timeline is the first functionality you see when you open the app. It shows all tasks you've performed throughout the day. It will be empty at the beginning of your workday and will be filled in as you use the app.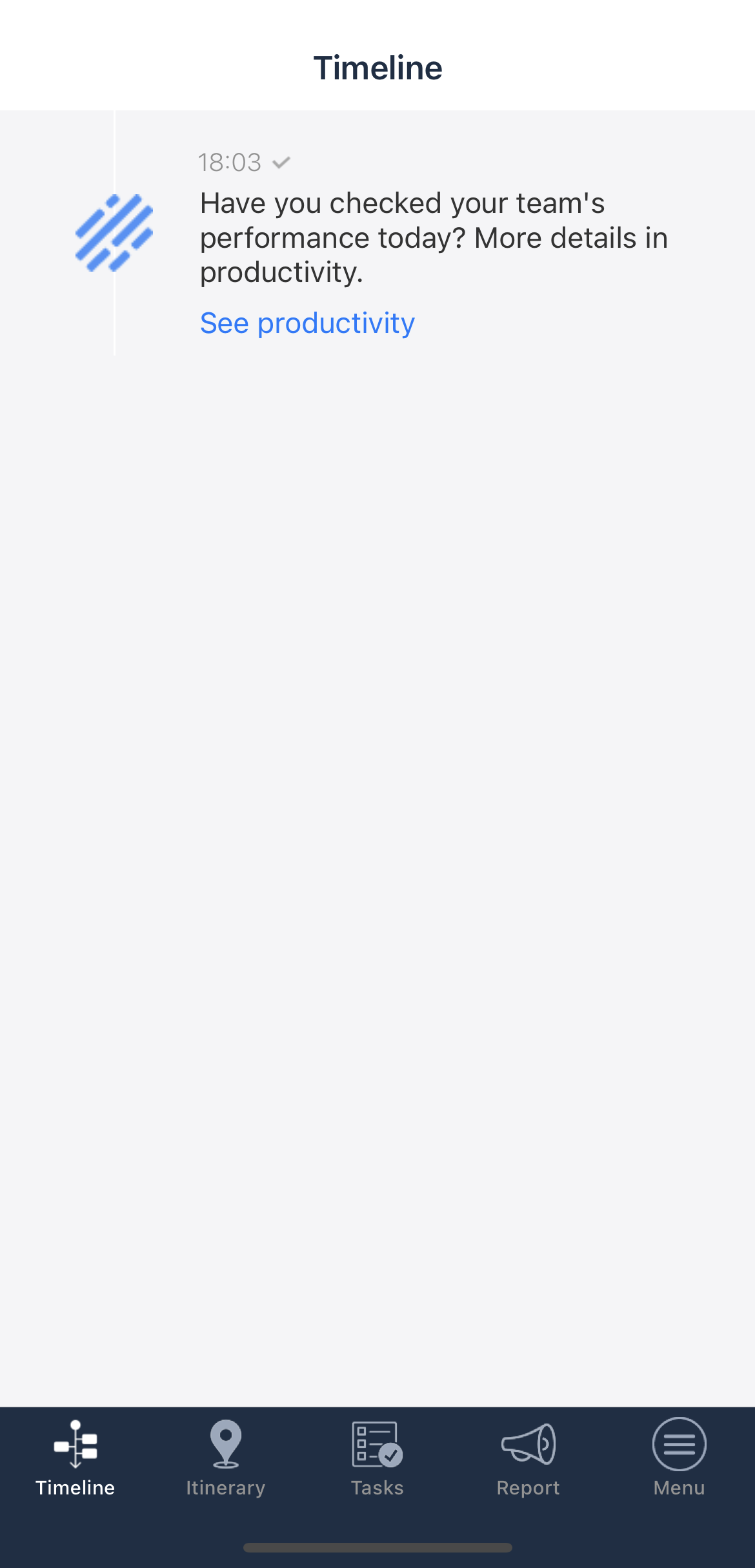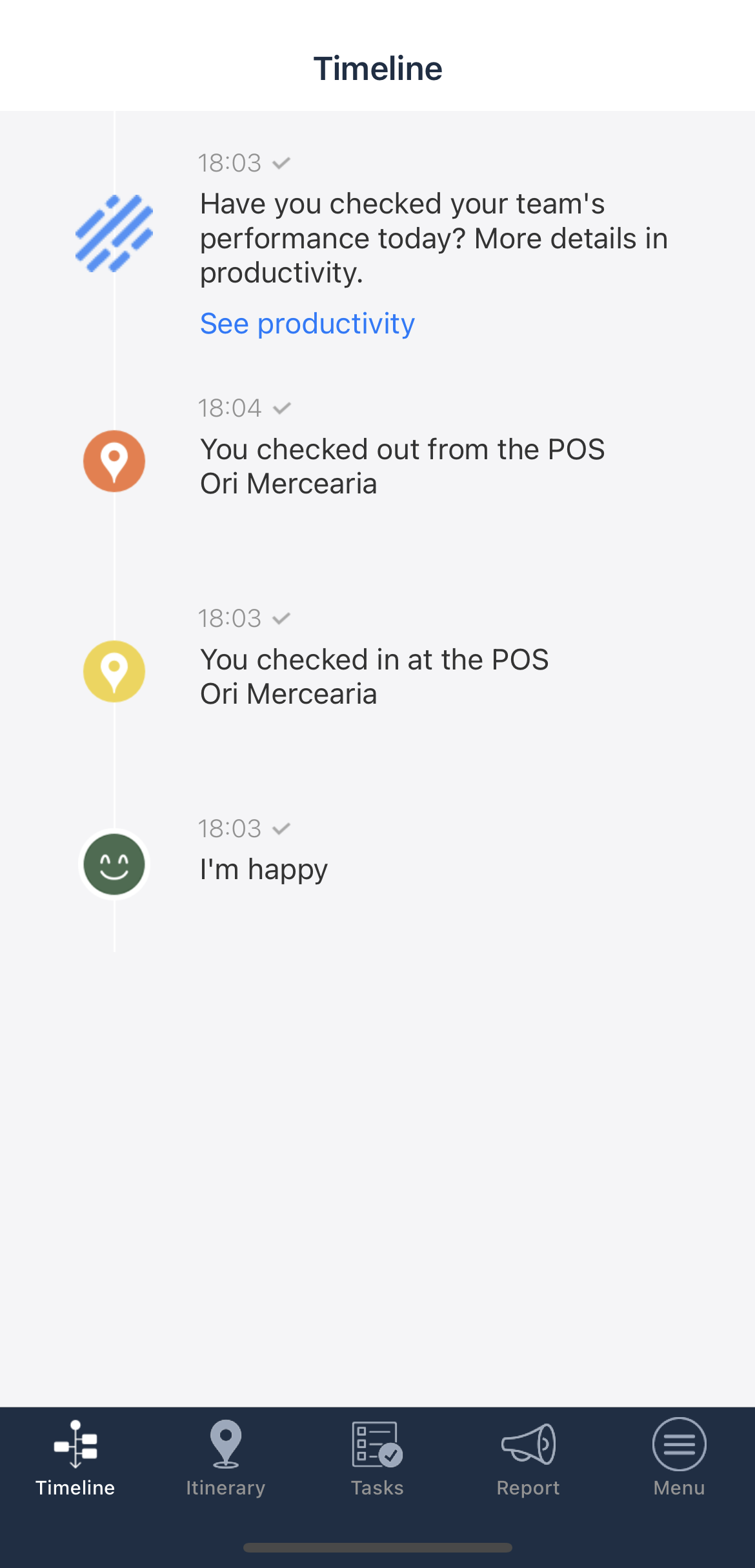 MENU
On the menu you can access all functionalities on the app. It contains five items: timeline, itinerary, tasks, report and menu. Touch the icons to access them.