First of all, get your phone. It's easier to follow the tutorial and execute the instructions on the cellphone at the same time.
In fact, your phone is now a key work tool. When you leave your home to work, always take your work phone fully charged with you.
Shall we begin?
HOW TO INSTALL
Before you install the App you need to set up your phone. They could be done in two ways:
Go to Settings;
Click on Security;
Activate the Unknown sources;
Press OK on the confirmation window.
After the necessary settings have been adjusted you can download the app. To do that, copy the url below on the browser you use on your phone. That way you'll access the your company app on the latest version available for your system.
nameofyourcompany.involves.com/app
When the download is complete you will see a confirmation message on the notification bar. Tap on the notification and install the app.
HOW TO USE
The first time you use the app you need to type in your domain, user and click password.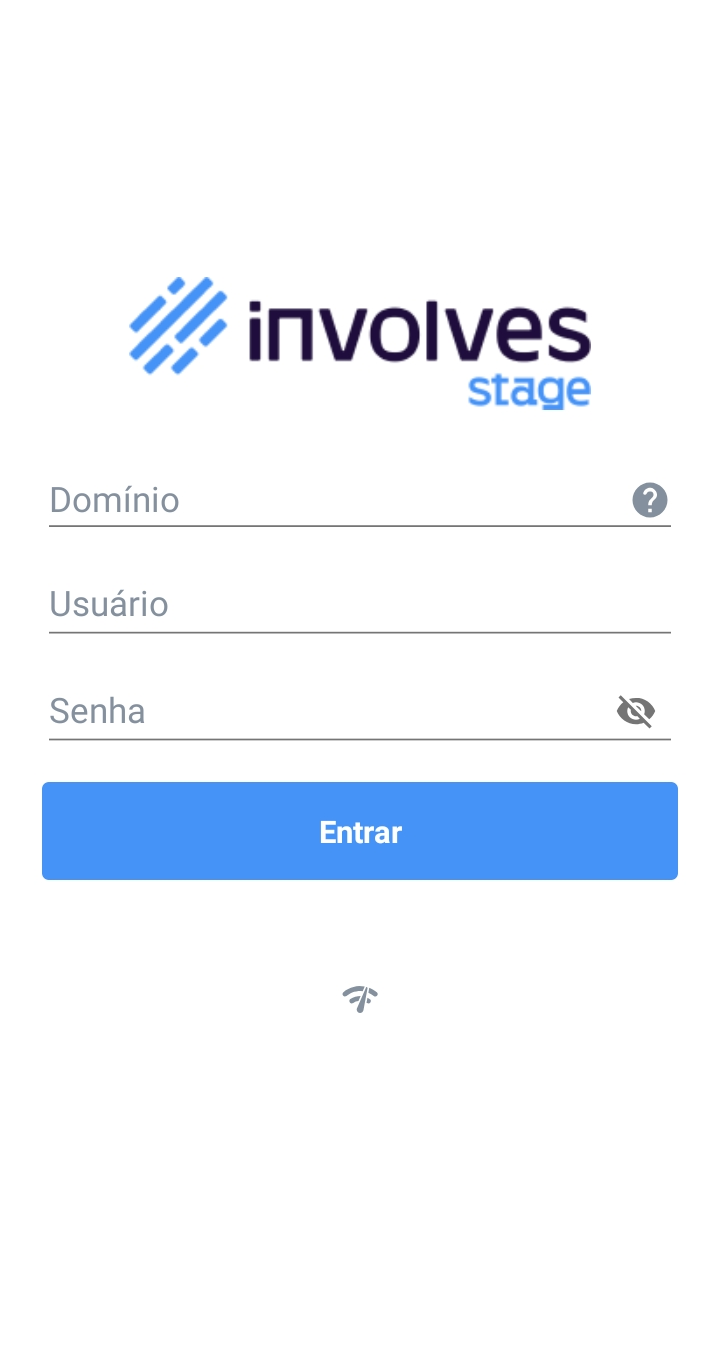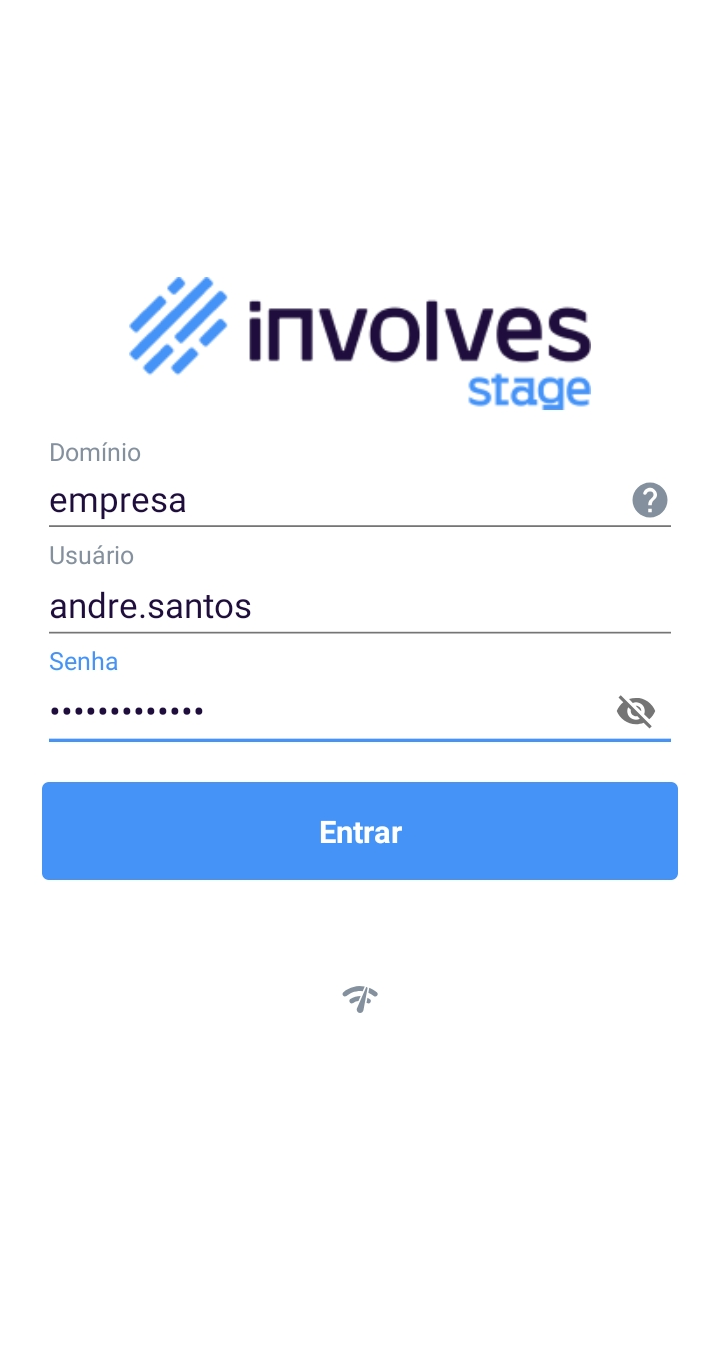 The next time you turn your device on, the app will start automatically. You should do that at the beginning of your workday. Make sure you are connected to the internet so that all information can be synced.
You can also test your internet service on the login screen. Tap the

icon and the app will tell you if the connection is active or inactive.
Attention!
When you try to log in, you may receive error messages about incorrect domain, user or password. You may also receive information on access permissions. If that is the case, contact your supervisor.
UPDATES
Involves Stage is updated automatically. You just need to tap on Install and continue your work normally. The App is updated with no interference to the App's functions and no data is lost.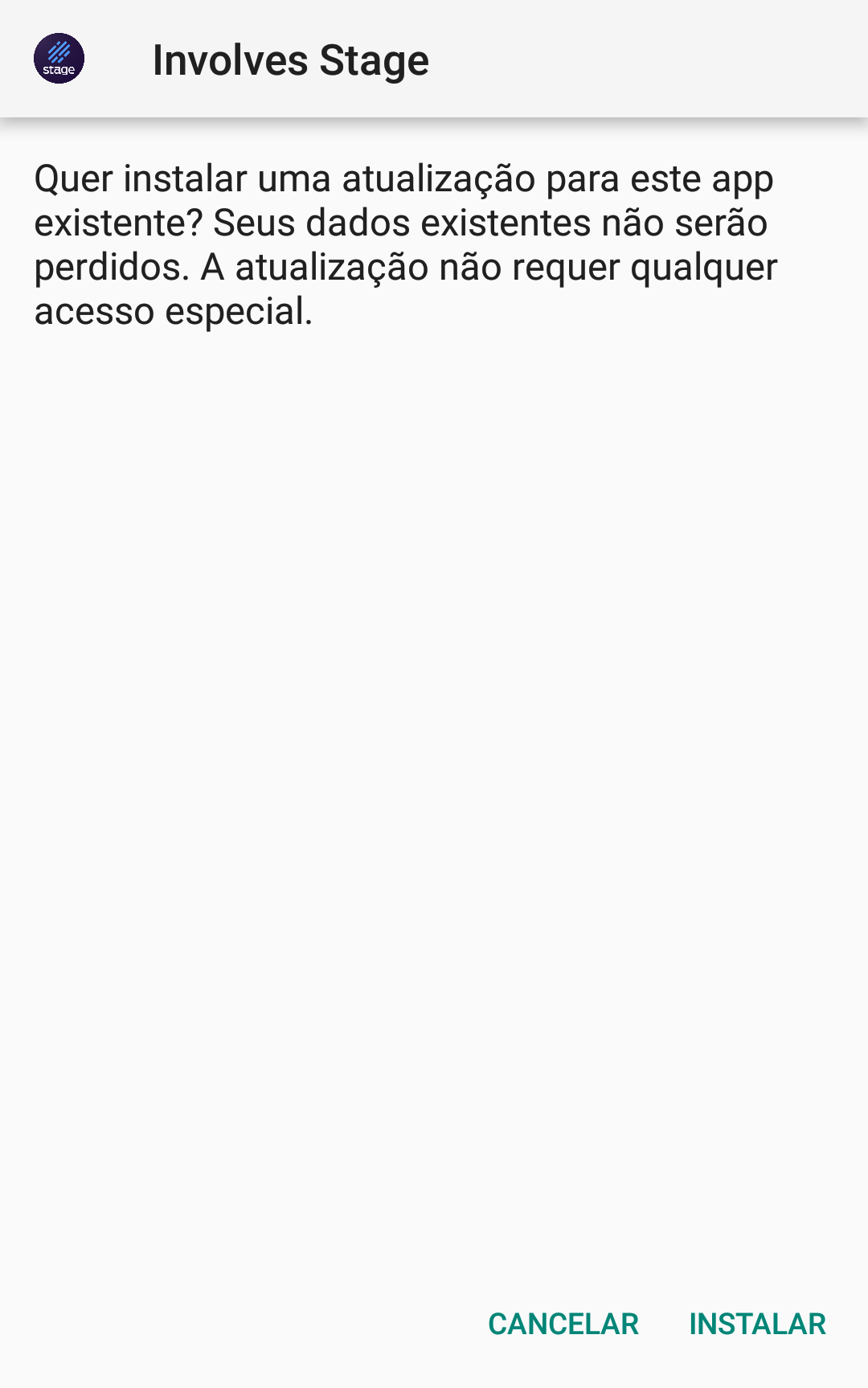 If you cancel the operation, the system will not be updated. That may affect usability and cause problems in the app. To receive the notification again, talk to your supervisor. When you access the system you will see the other functionalities in it. You can learn more about them on the Basic Functionalities article.