The field employee operates Involves Stage on the app version of their mobile devices. After Installing and logging in with your username and password you will be given access to the basic functionalities needed to perform your tasks. Check each one out:
Besides these functionalities, check out the structure of the app:
TIMELINE
The Timeline is the first functionality you see when you open the app. It shows all tasks you've performed throughout the day. It will be empty at the beginning of your workday and will be filled in as you use the app.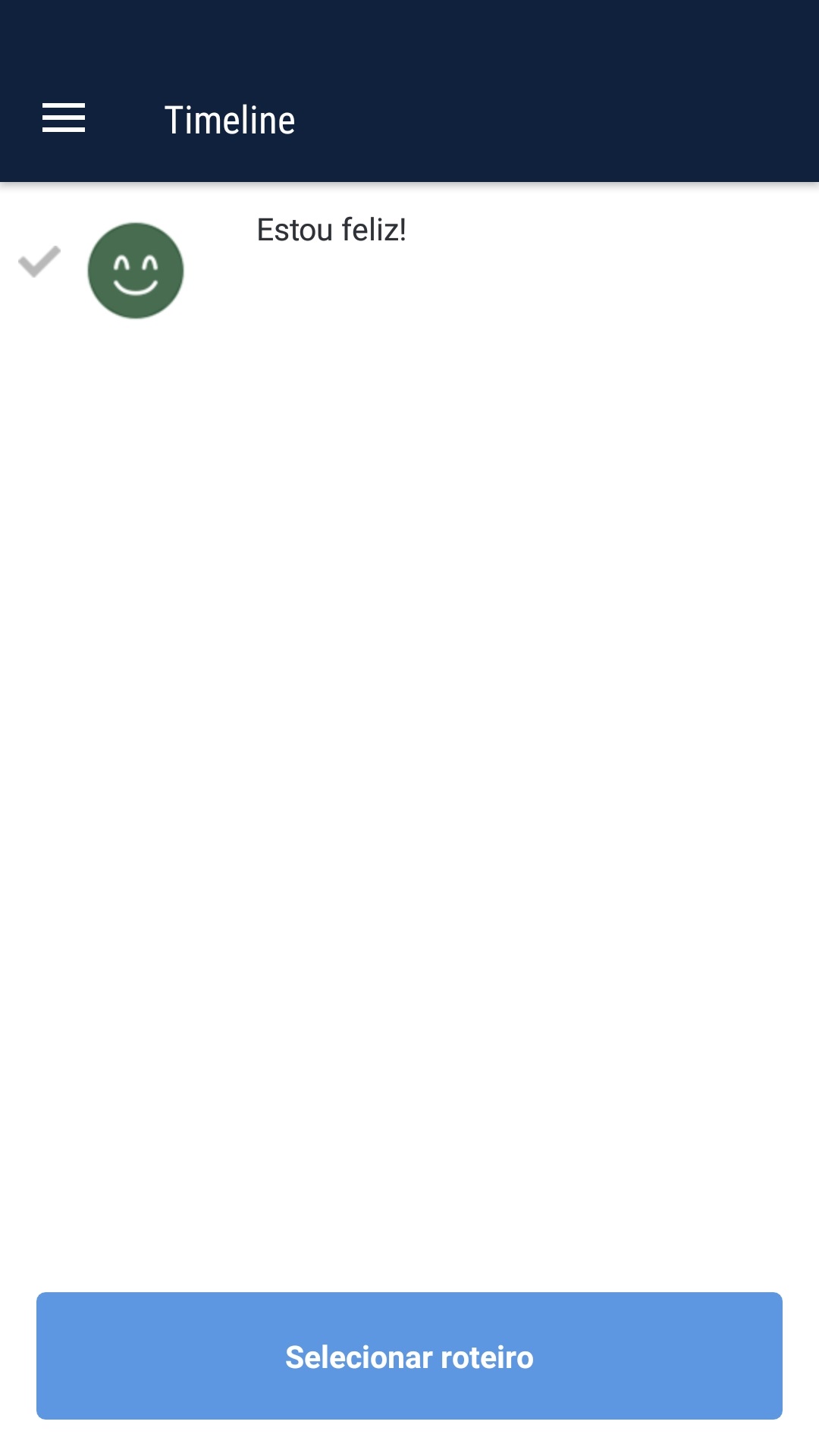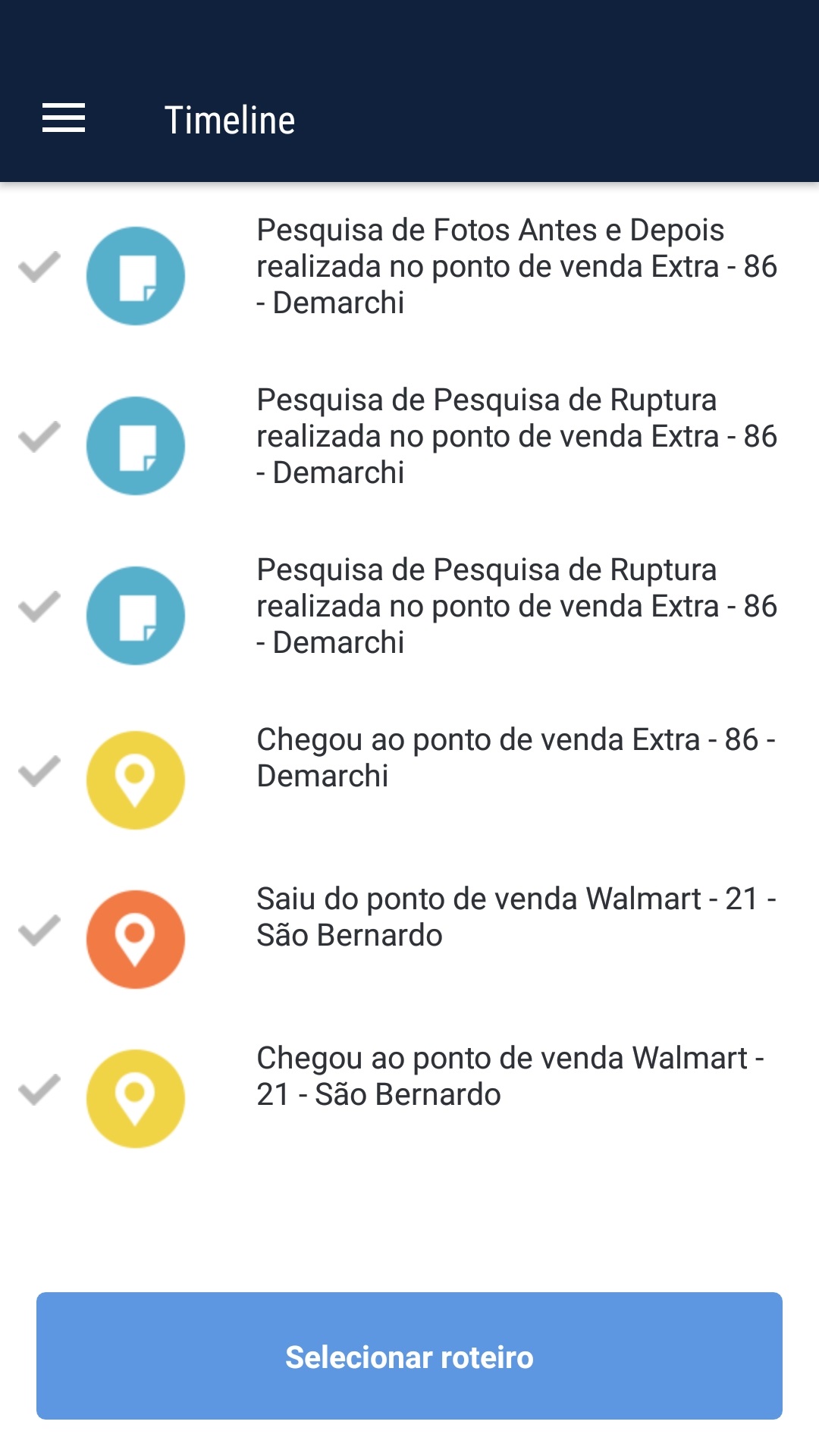 MENU
On the menu you can access all functionalities on the app. In order to access it you just need to press the icon

, at the top of the screen, or slide your finger from the left side of the screen towards the center. The menu is divided into sections which may vary according to permissions set to your access profile.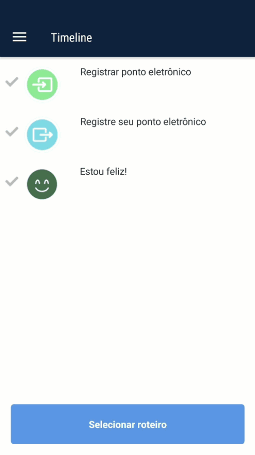 SERVICE STATUS
The first piece of information displayed on the menu is the status of your internet service. It will show you if your phone is online or offline.


You can use Involves Stage even when you are offline. Tasks and Itineraries will still be available in the App, as long as they have already been loaded. At the beginning of your workday you must connect your phone to the internet to make sure the day's tasks and itineraries will be loaded. At the end of your workday you must go online once again to allow the data you collected to be sent to the system.
If you don't have a mobile data package, use your home Wi-Fi to sync the day's information with Involves Stage before you go on your first visit. If you do so, you can work offline during the day.