Do you already have your work tool in hand? It will be easier for you to follow along with the text and understand the steps if you follow the cellphone app paths while reading this tutorial.
In fact, cellphones have become essential equipment for your workday. That is why, when leaving your house to go to work, always take the cellphone the company provided you with and make sure it is fully charged.
Let´s get started!
HOW TO INSTALL
Before installing Involves Stage, you must configure your phone to receive the app. To do this:
Access the Configure menu;
Go to the Security feature;
Activate the Unknown sources feature;
In the confirmation pop-up, press OK.
After the necessary configurations, you can download the app. To do so, access the address below through your cell phone's browser. You will need to download the latest version available for your system.
yourcompany.involves.com/app
After downloading it from the browser, you will see a message in the notification bar that the file was successfully downloaded. Click on the notification and install the app.
HOW TO USE IT
The first time you use the App, enter your domain, user name and a password.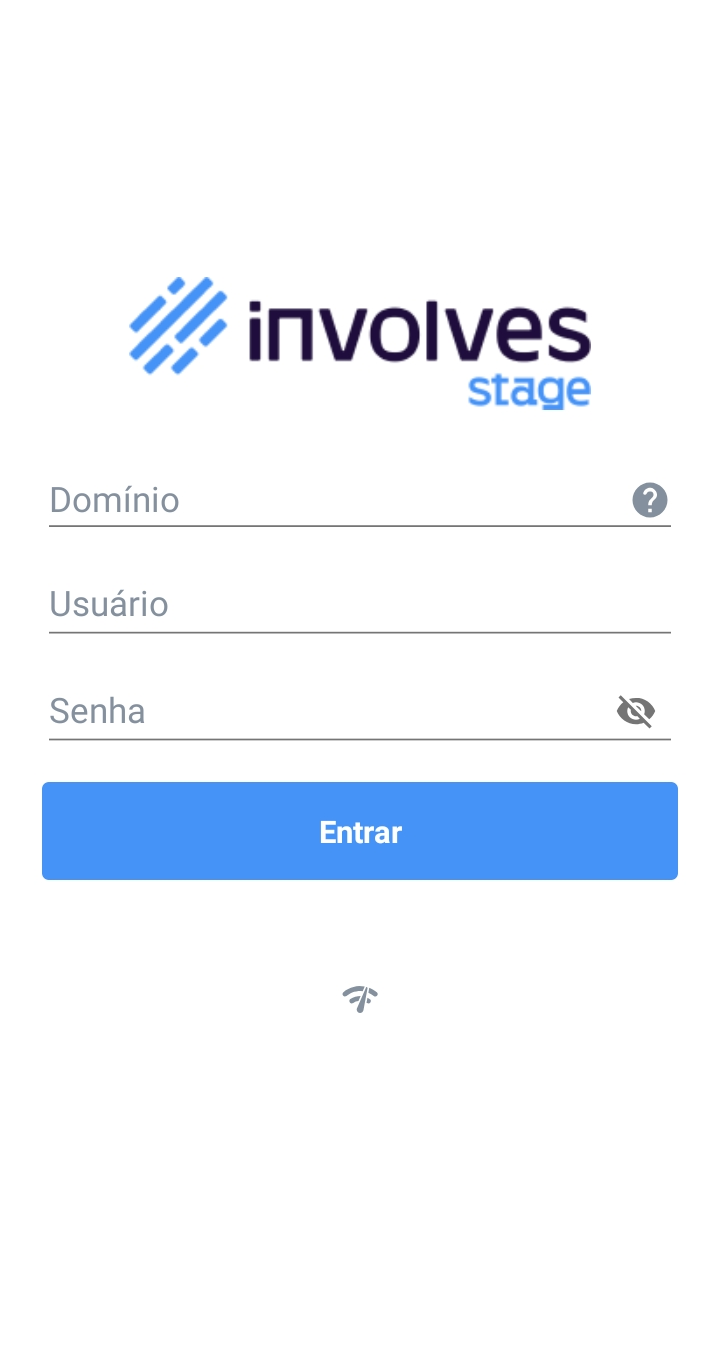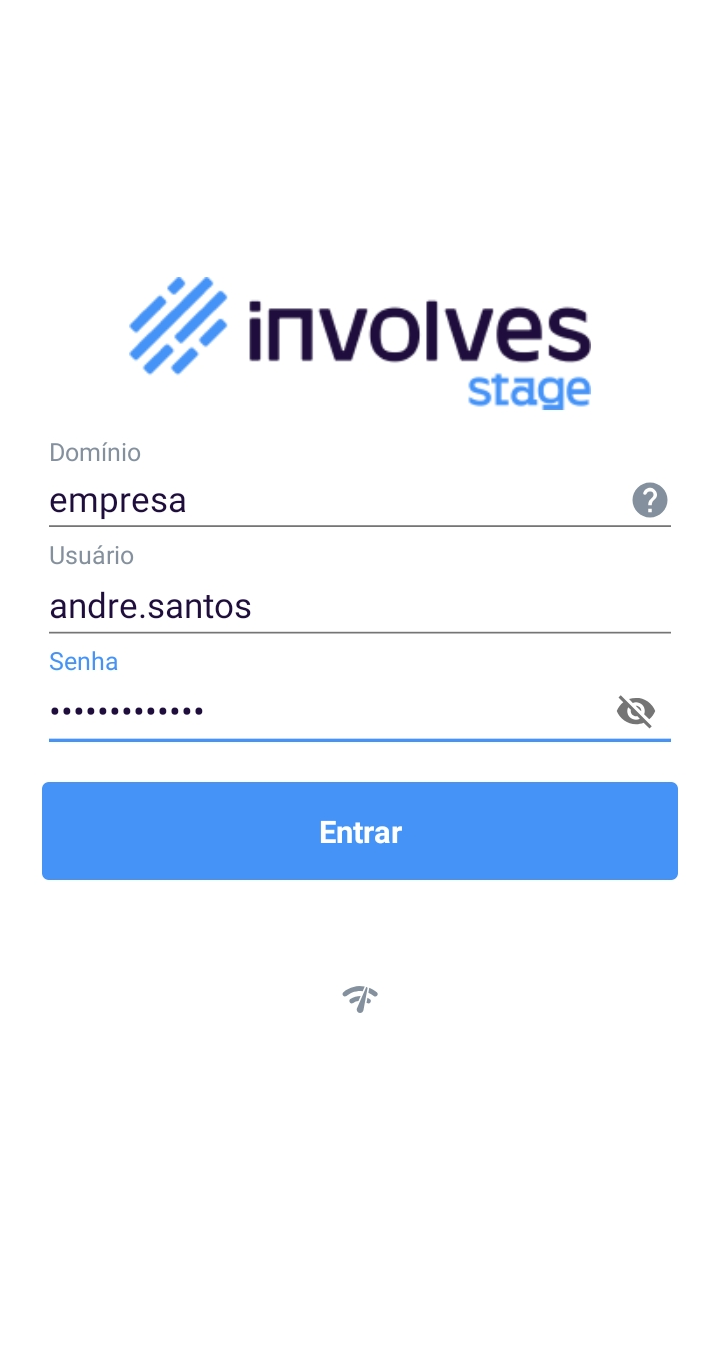 For future accesses, the app will start automatically when you turn on the device. Do this as soon as your work day starts, making sure that you have access to the Internet and ensure that the information is synchronized.
You can also test your Internet connection from the login screen. Simply click on the

icon and the app will inform you if your connection is active or inactive.
Important!
When logging in, you may encounter error messages about incorrect domain, user name, or password, as well as information about access permissions. In any of these scenarios, contact your supervisor.
UPDATES
Updates on Involves Stage are done automatically. All you need to do it click on Install and continue your work as normal. The procedure takes place without interfering with the app's functions and data will not be lost.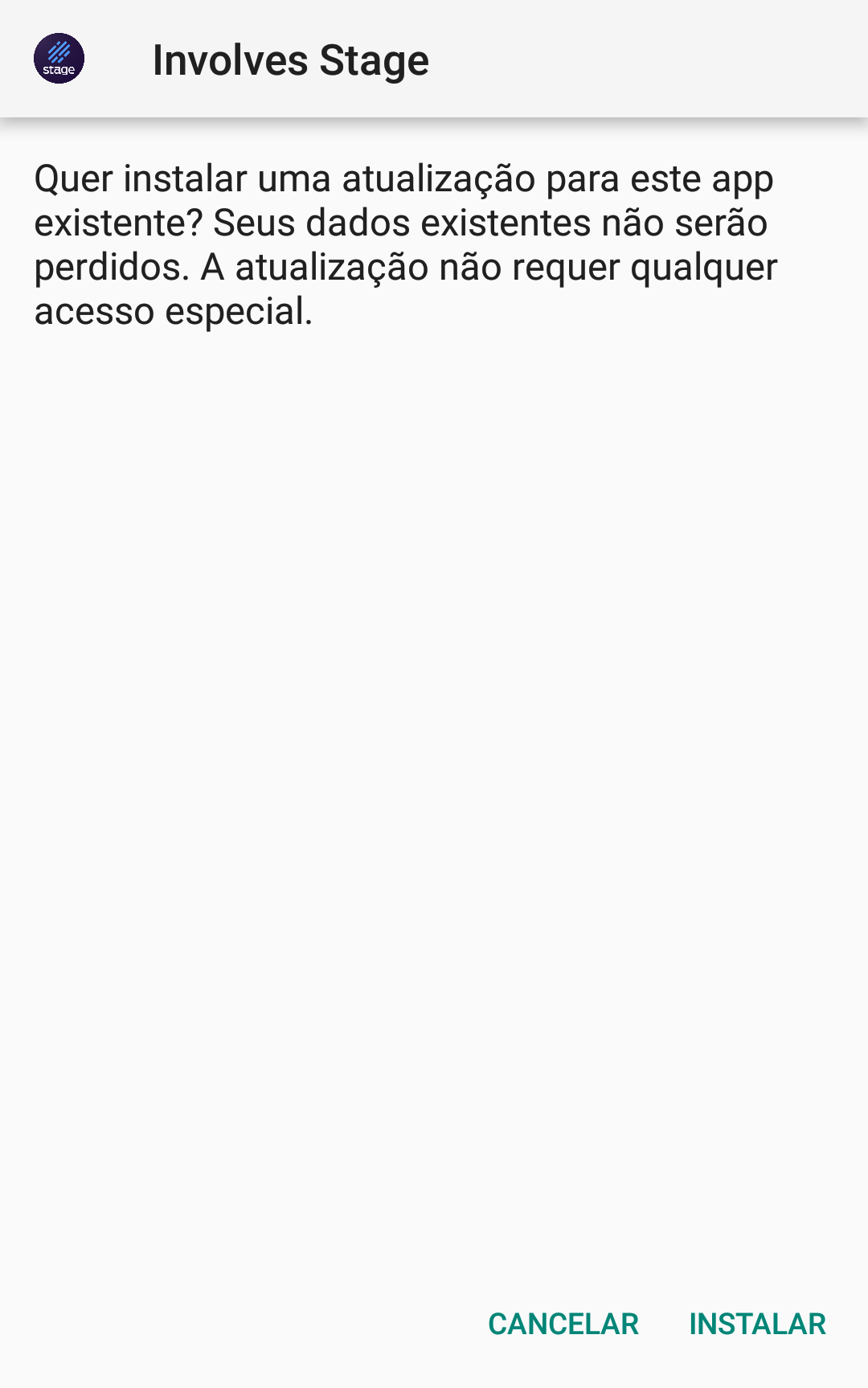 If you click on cancel, the system will not be updated. This may affect how the app works. To receive this notification again, contact your supervisor. Once you have access to the system, you can look at the other features of Involves Stage. They are covered in more detail in the Basic Features article.