The daily objective of the field team is to make all the scheduled visits to the points of sale in their itinerary. When you fail to make one or more visits, make sure to justify why they were not made. Whenever you need to justify an absence or even miss a day of work, access the Justify absence feature.
To access it, click on the Justify absence option on the Menu. On the feature screen, you will see the list of sales points in the itinerary. You can choose between justifying a few of the POS or justifying the whole day.
For the whole day, click on the Justify the whole day button. To justify only a few of the POS, click the check box next to the name of the point of sale and then the

icon.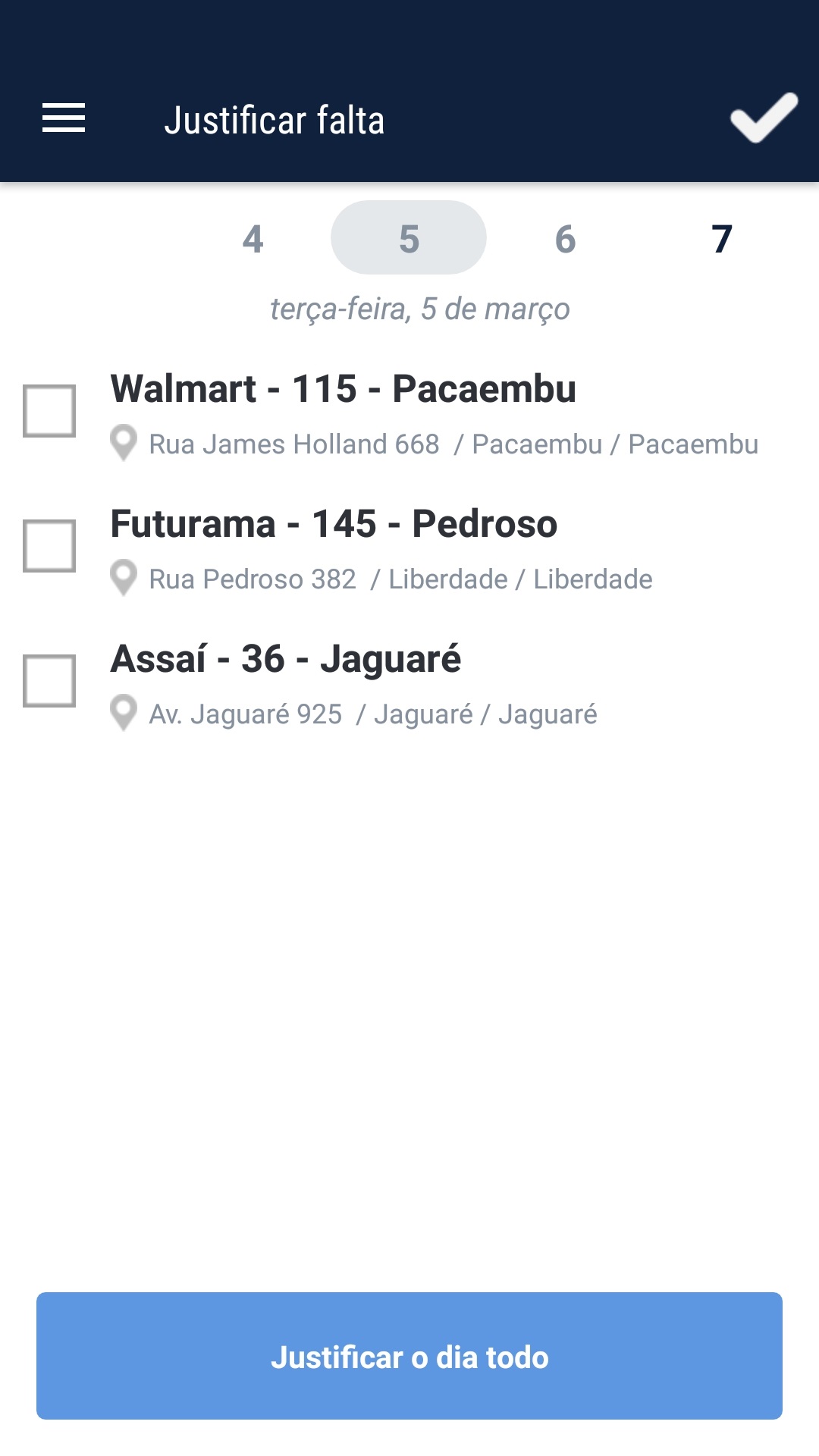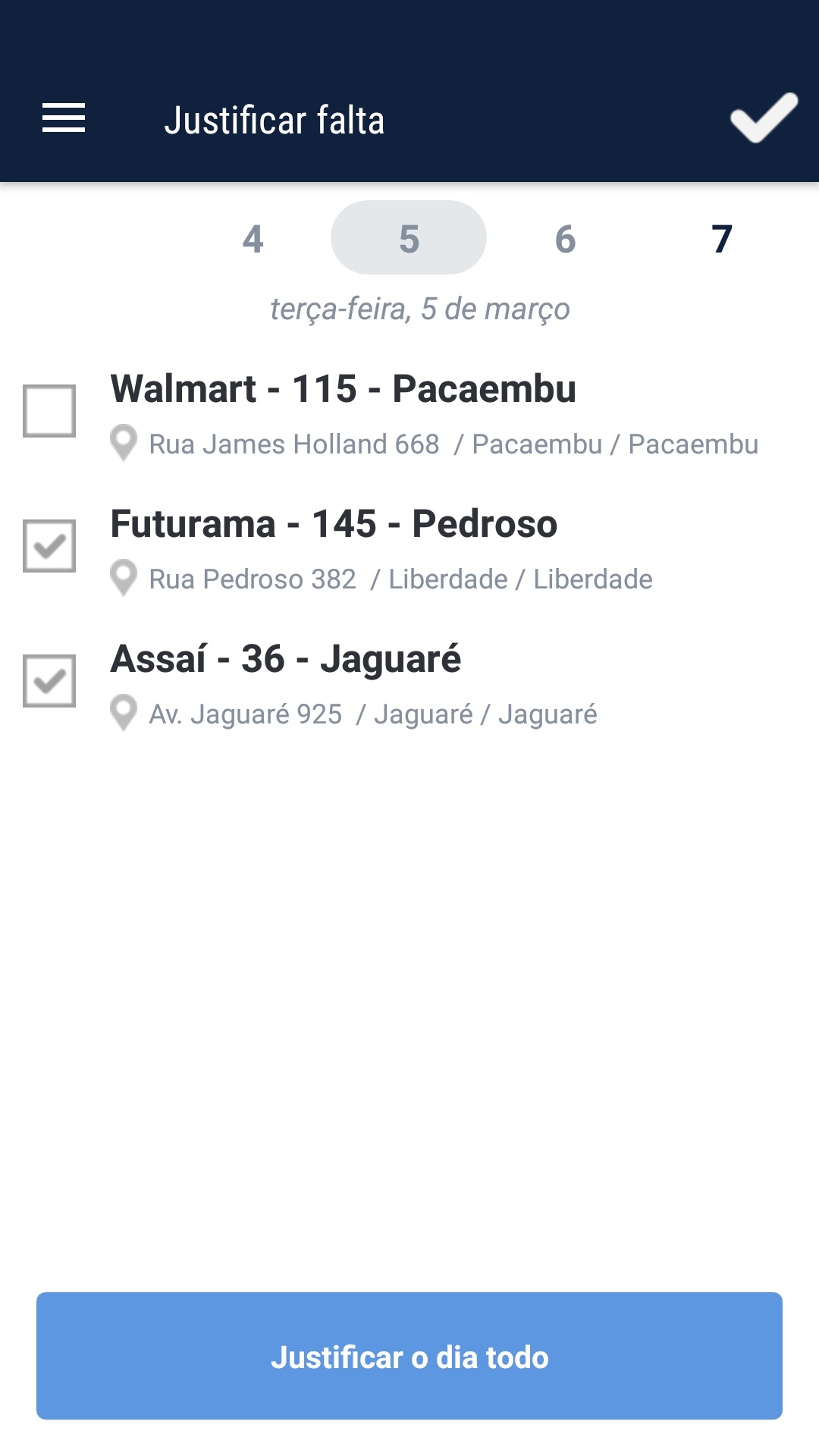 On the Justify Absence screen ,you must enter a reason and a note. On the reason tab, select one of the available options and then write a note to complement the justification.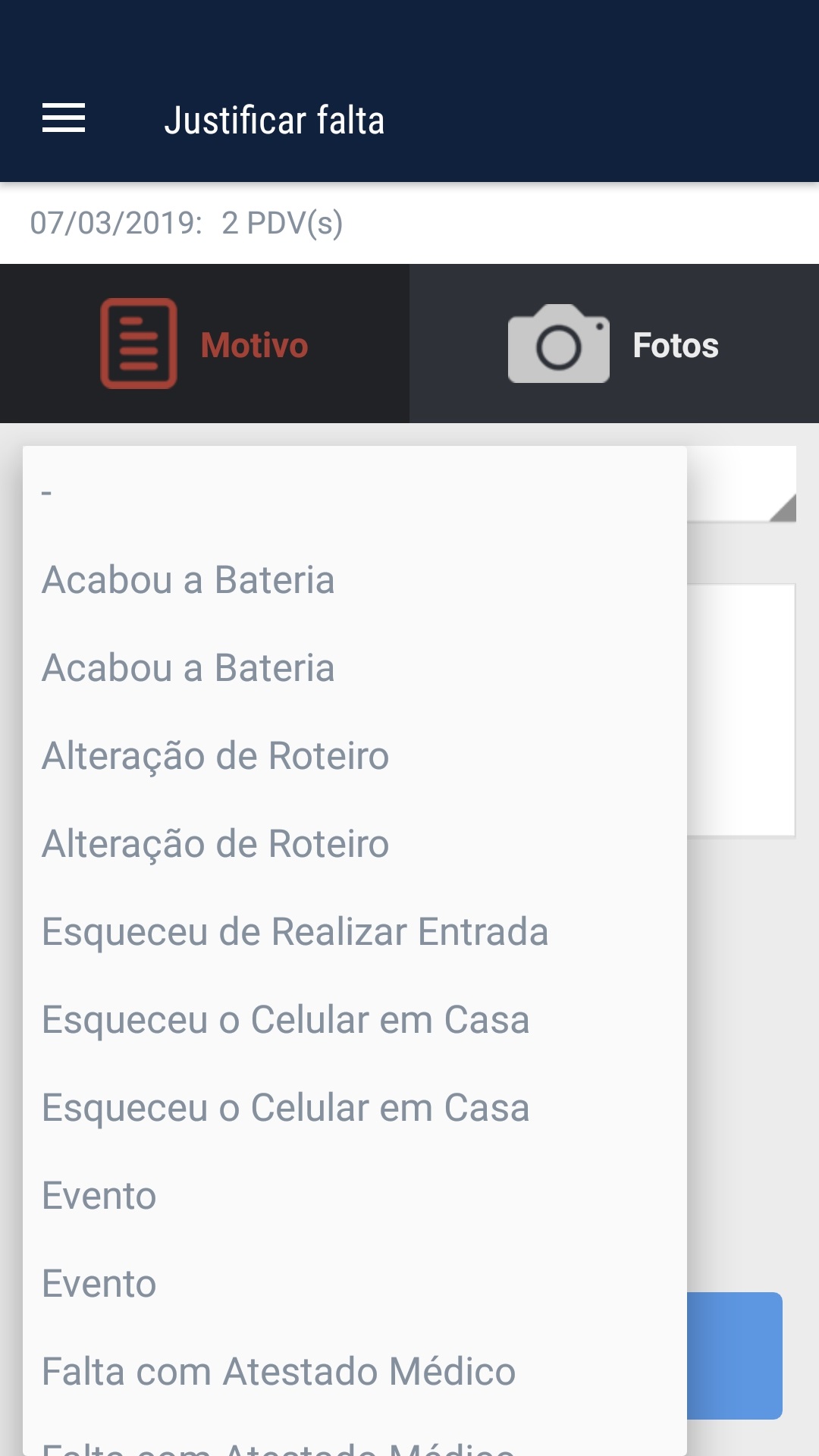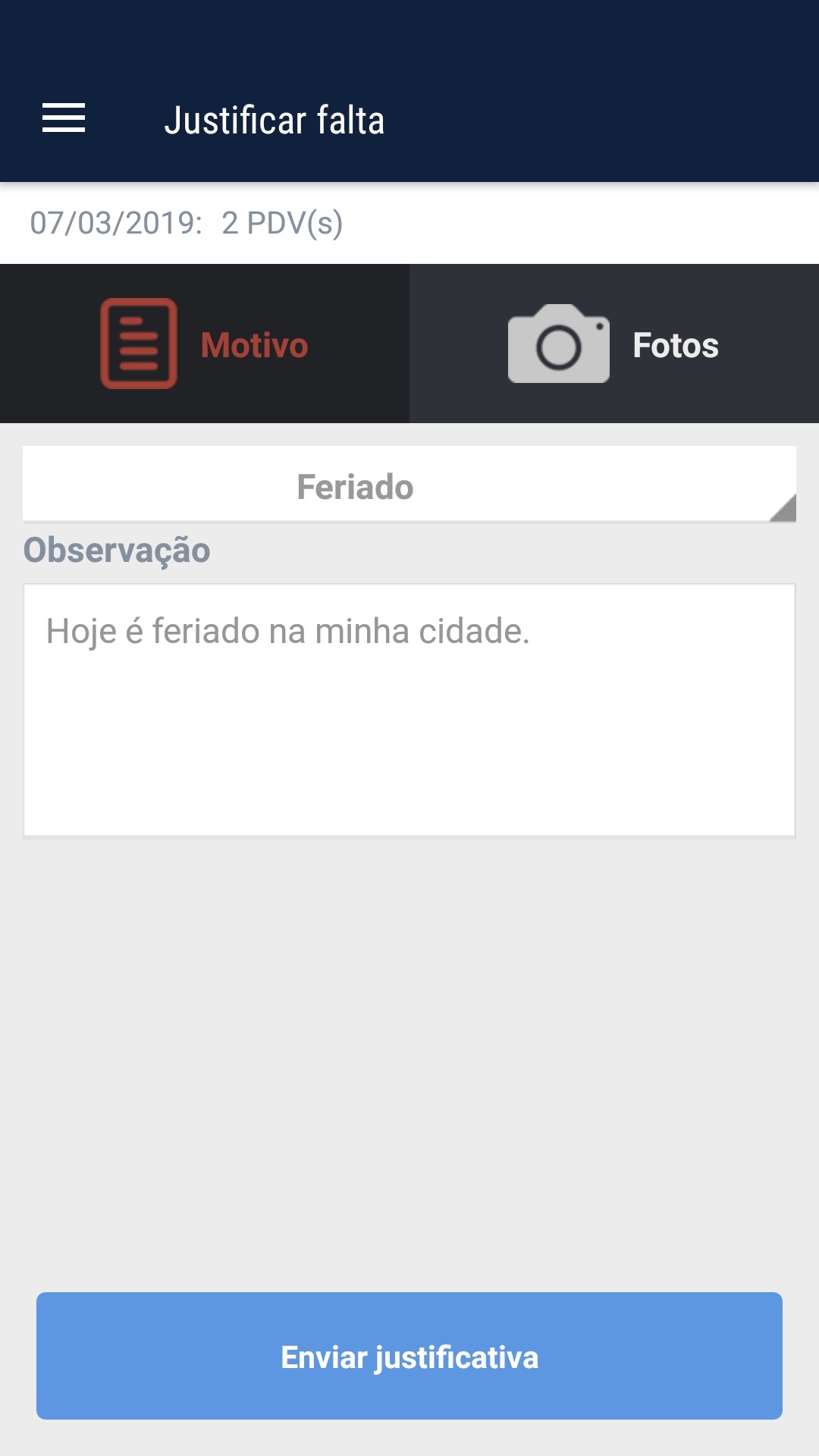 You can also insert an image, just click on the Photos tab and take a picture. Then, click on the Send justification button.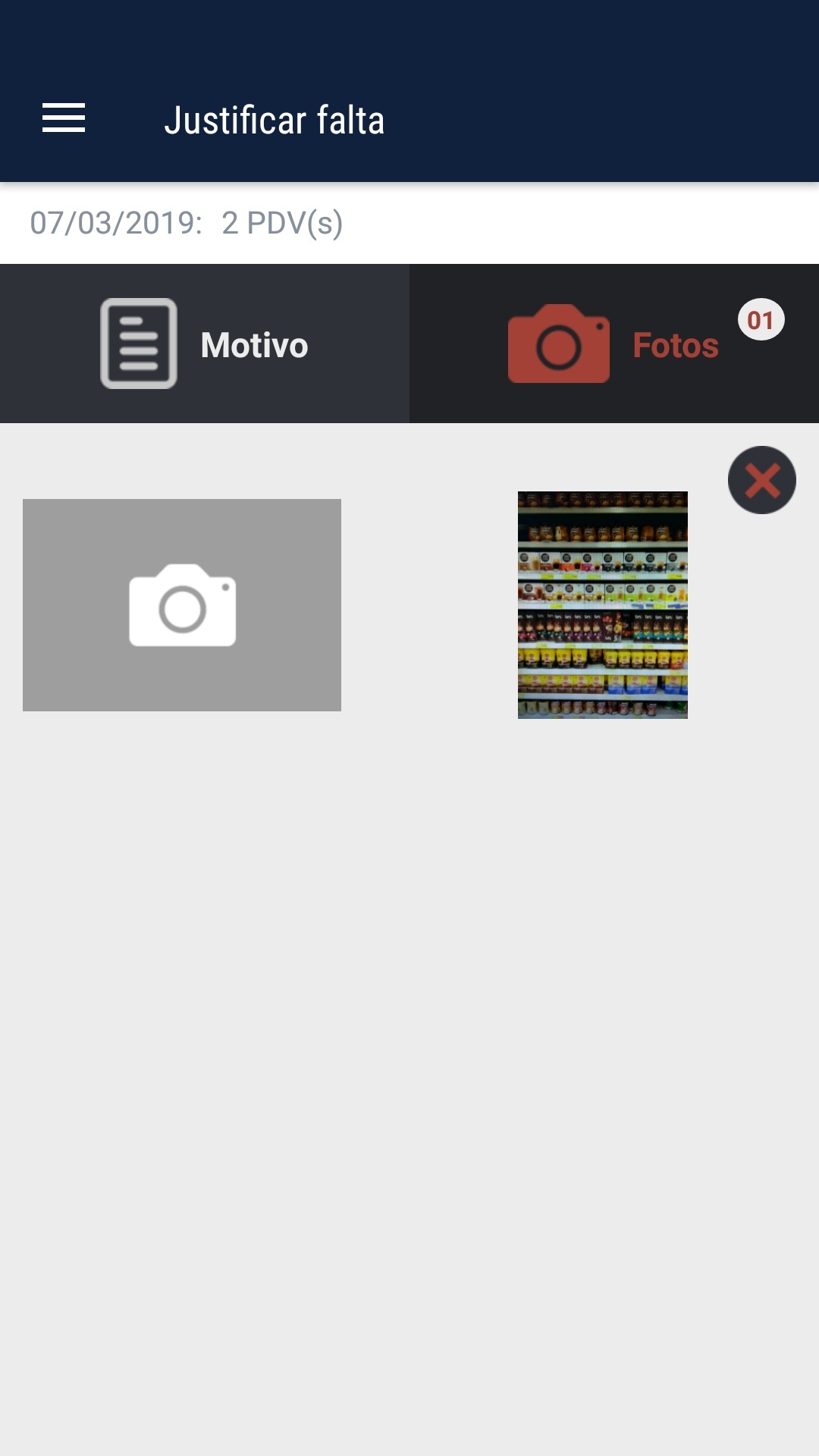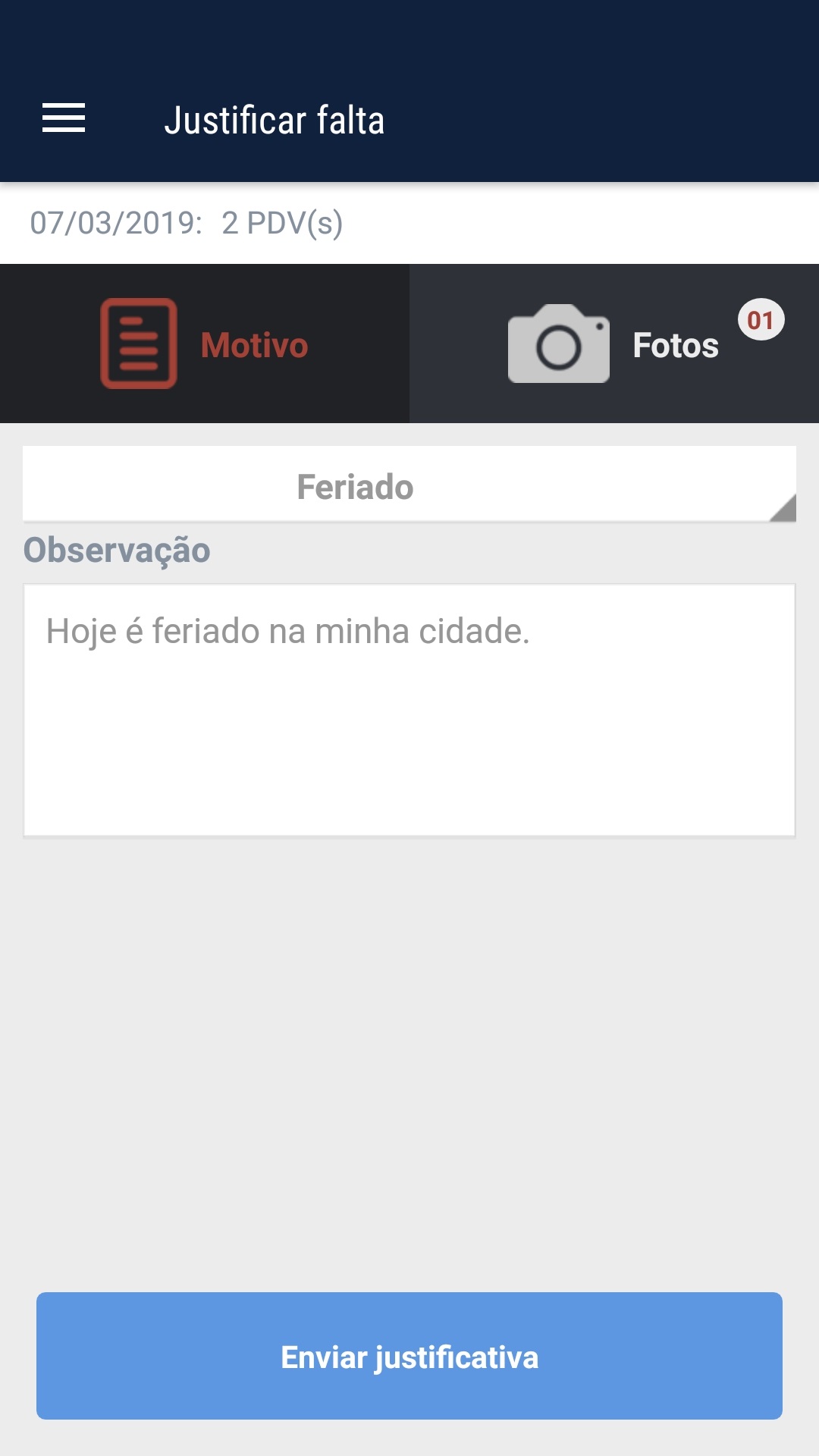 You can also justify missed visits on previous days, if the feature is available to you. Simply scroll between the days of the week at the top of the screen.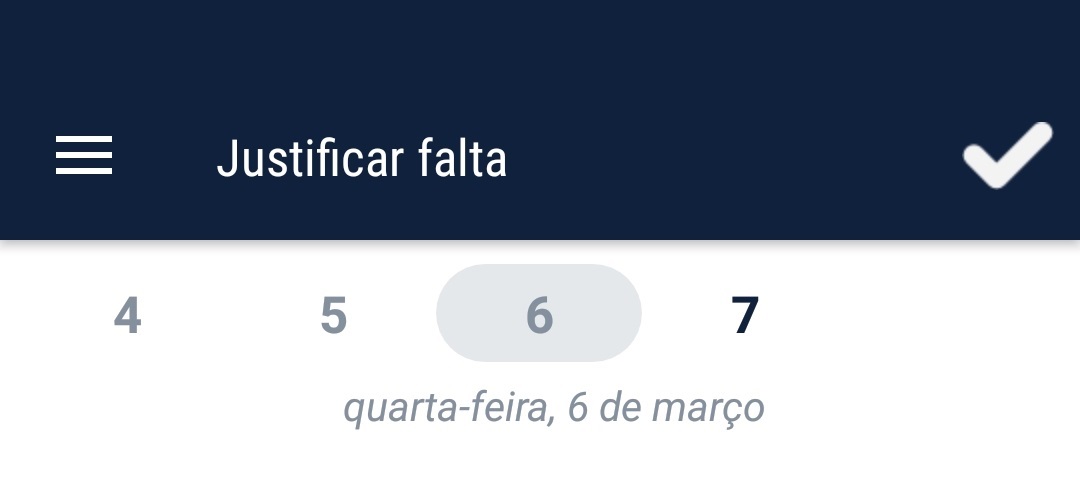 Important!
This feature is only valid for cases where the POS will not be visited. The justification should not be used in cases of delay, for example. Once you choose to justify the absence, the point of sale will no longer appear in your itinerary for the day. Another way to justify an unmade visit to a POS is to access the Itineraries screen and select the point of sale that will not be visited.
LEARN ABOUT THE OTHER FEATURES