Reporting is a proactive action to send information about a point of sale. Through this feature in the app, you can send unplanned events that occurred at the POS that should be reported to your supervisor. Unlike tasks, you can report as many times as needed.
For example, when you arrive at a supermarket and notice that the competitor is working with a tasting action, you can warn your company about it, since they have not scheduled a specific task for it since there was no way to predict this action.
To access this feature, click on Report on the Menu or access the Activities screen if you have already checked into the POS. On the Activities screen, click on the icon

.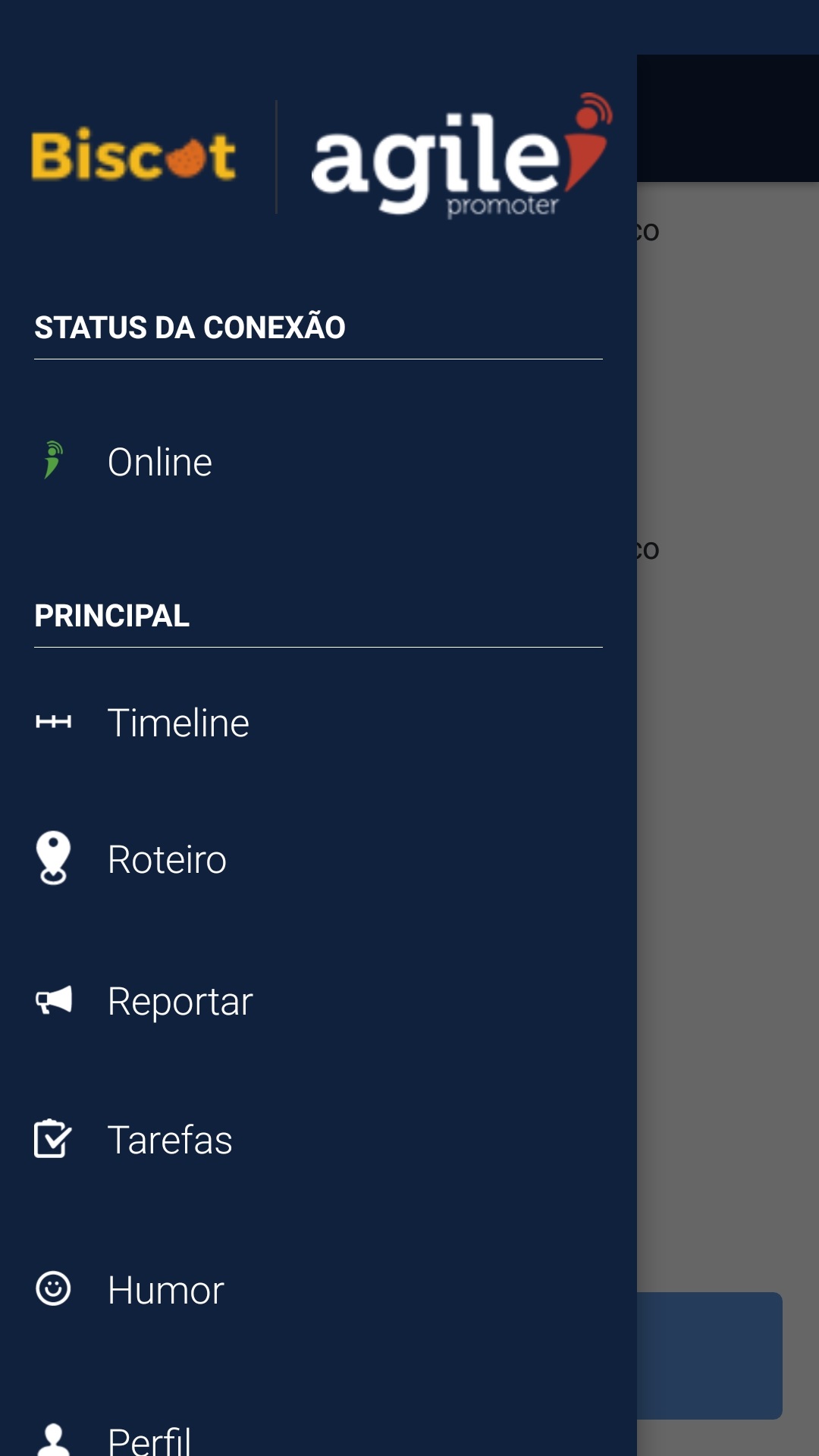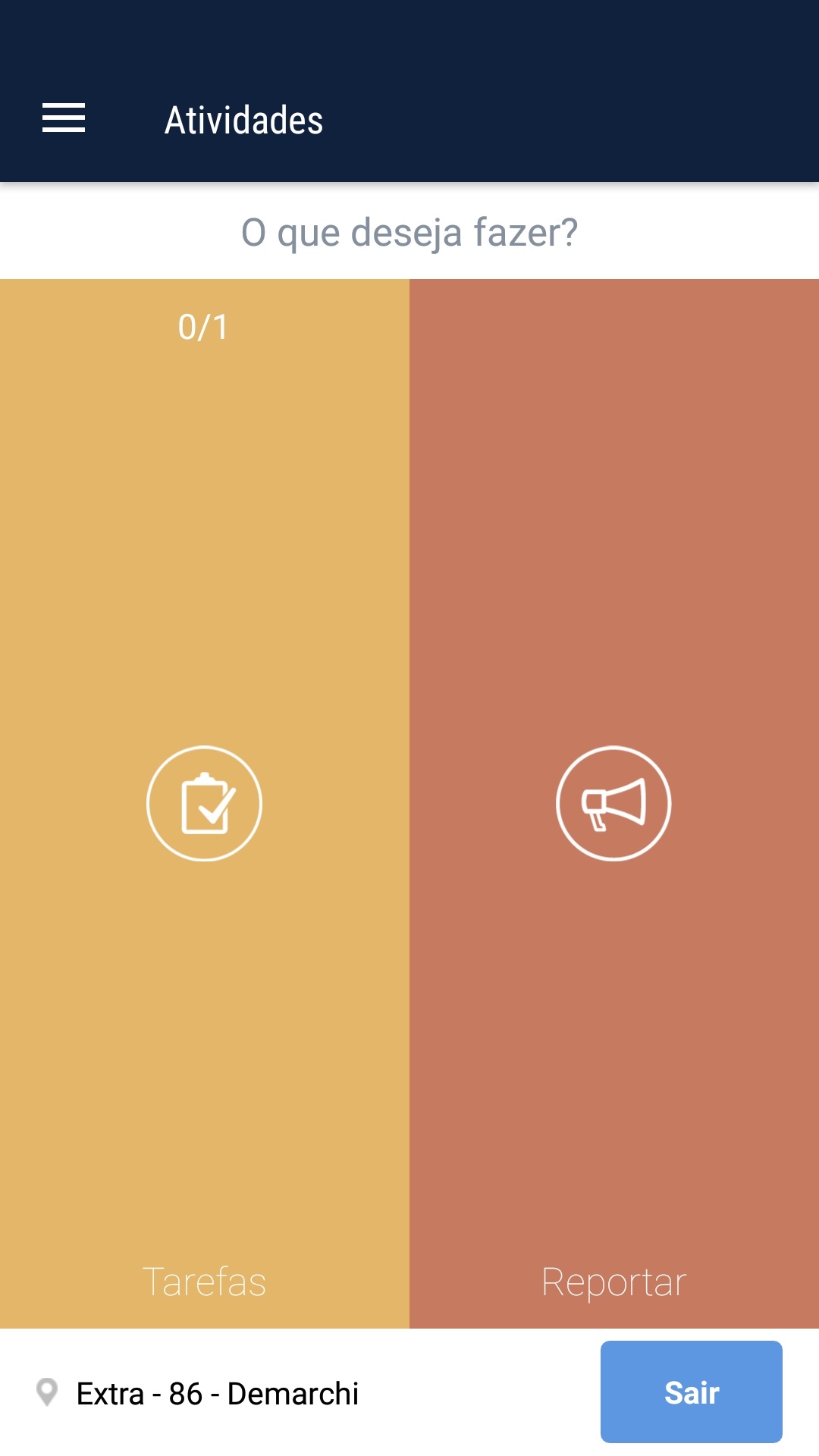 On the Report screen, click on the option you want. The actions available on this menu are previously defined by your company, so if there is not an option that meets your reporting requirements, you can use the Chat.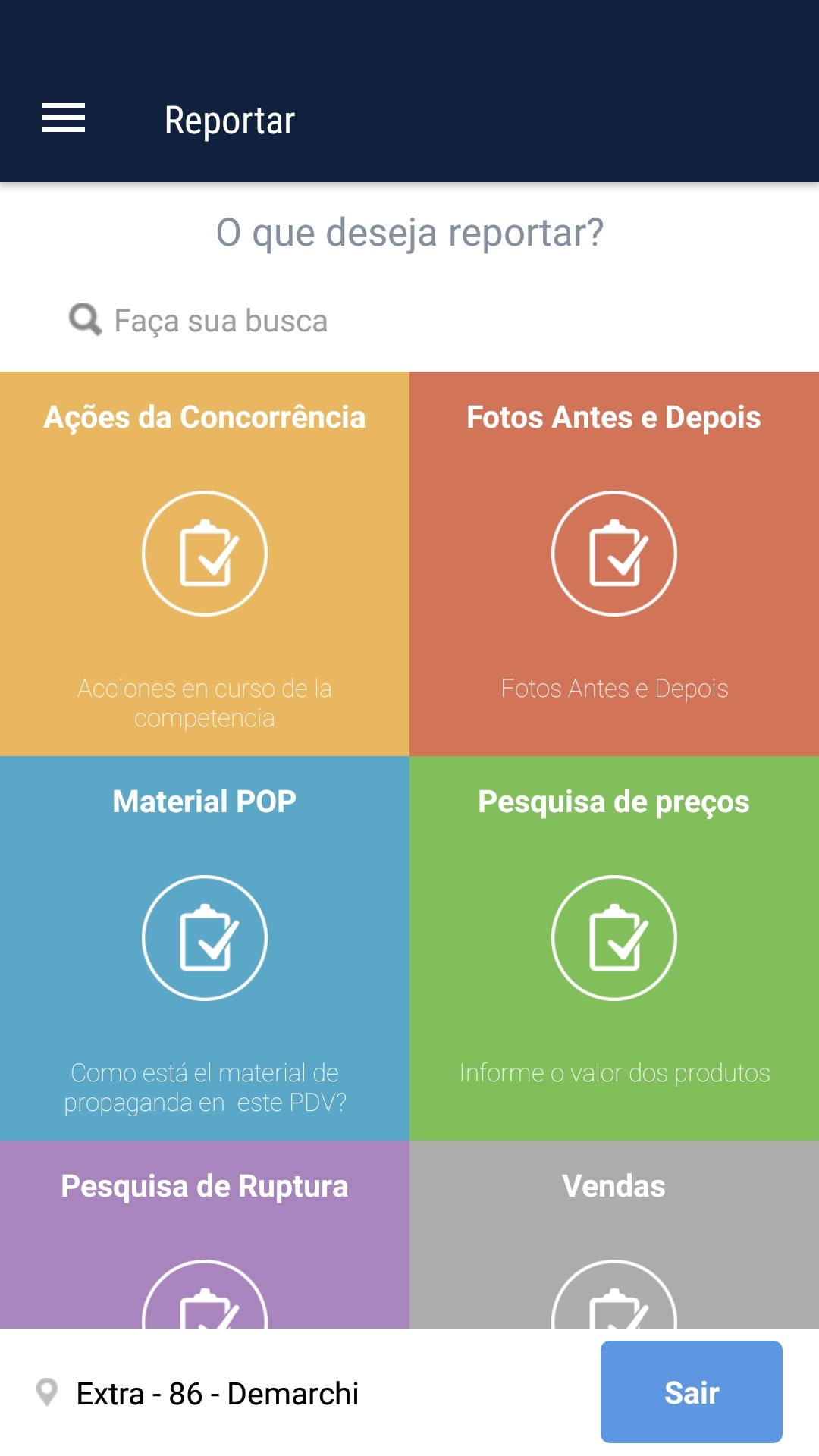 The report is a survey like any other and you must enter the necessary information from the questionnaire. Once the questions are finished, just click on Send survey and then on Confirm. Done! Your report has been sent.
LEARN ABOUT THE OTHER FEATURES